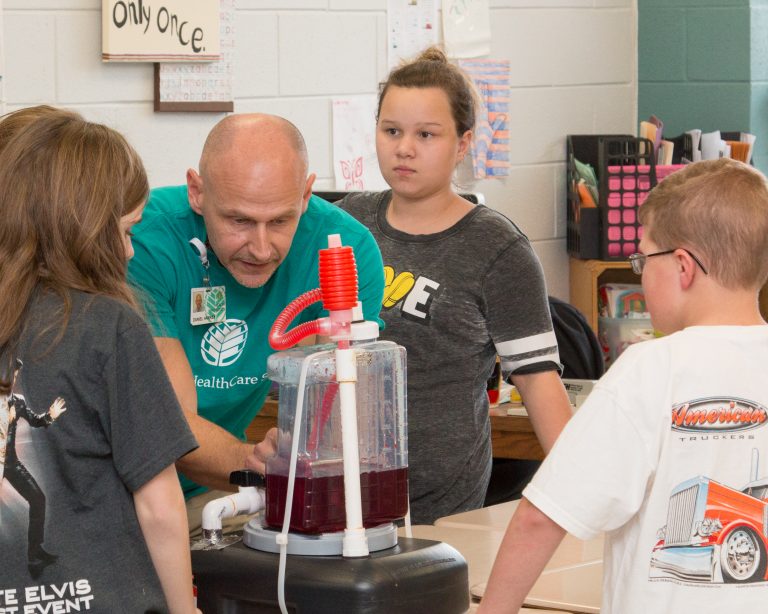 My favorite lesson was trying new foods – except the spinach smoothie! Mr. Harkey was so fun when he came to my class; he made everything interesting. He talked a lot about the hikes which got me excited. I had so much fun my first summer I had to come back the next! My favorite part of the Passport Outdoor Program was meeting new friends and the last hike – it was 6 miles long!
– Jaden, 6th grader at West Stanly Middle School
The Stanly Health Foundation is proud to partner with CHS Stanly to offer the Passport to Health program to all fourth graders in Stanly County Schools and to several grades at private schools throughout the county. Interactive Passport lessons teach the importance of leading active, healthy lives. After a year of lessons, students are invited to put what they have learned into practice on the trails of Morrow Mountain through Passport Outdoor Program – a free, ten week hiking program.
Your gifts to the Stanly Health Foundation help fund the Passport program and in turn the health of the next generation. Since its beginning in 2003, Stanly Health Foundation has provided over $300,000 to ensure the Passport program succeeds.