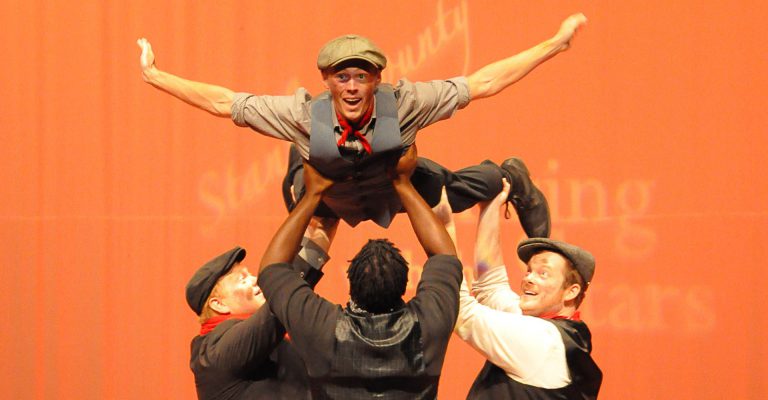 September 8, 2018 marked another successful year of Stanly County Dancing with the Stars. Thank you to the community for continuing to support this important cause. Together, our community raised approximately $90,000 to support the work of the Butterfly House.
Since 2012, Dancing with the Stars has raised over $500,000. Our community has made an incredible investment in the approximately 200 children that are served each year by the Butterfly House. These dollars will ensure they receive the highest level of care possible close to home in a safe environment.
Congratulations to this year's winners:
DUOs Judges' Choice Award: Faith McSwain and D.J. Zaleski
TRIOs Judges' Choice Award: Laura Almond, Travis Haywood, and Caleb Hyatt
DUOs People's Choice Award: Colleen Conroy and Kelly Lowder
TRIOs People's Choice Award: Laura Harbeson, Carla Poplin, and James Wilson
Overall winner with the highest fundraising: Caroline Brothers and Matt Shaver
If you are interested in being a part of this event as a volunteer or a dancer, please contact Rebekah Ayscue. Please note – a larger committee makes the decisions about who will be the dancers for 2019.
What is the Butterfly House?  The Butterfly House provides evaluation and supportive services for possible victims of child maltreatment, which includes reported sexual, emotional and physical abuse, neglect, drug endangerment and witness to a violent crime.